About the City of Fairfax Professional Firefighters and Paramedics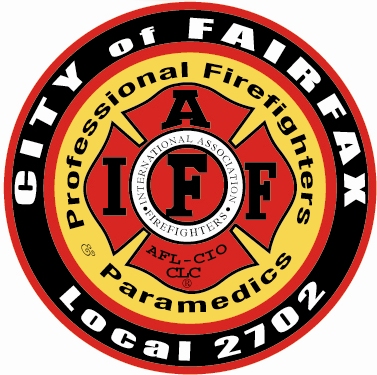 On May 15, 1979 the City of Fairfax Professional Firefighters Association was formed and recognized as Local 2702 by the International Association of Firefighters (IAFF). Initially Local 2702 consisted of 20 career firefighters of the City of Fairfax Fire and Rescue Department. Currently there are 65 members of the association.
As advocates of appropriate staffing levels, advanced training, and improved equipment, Local 2702 assures the health, safety and welfare of its members. Concurrently, the citizens of the City of Fairfax receive the highest quality fire and rescue services available.
Since it's inception, the local has been actively involved in supporting and improving the community, both locally and globally. In part, this is achieved by sponsoring Little League Baseball, Lacrosse Teams, and Cub Scout Paks. For the past twenty years Local 2702 members have combined their efforts with other IAFF locals to raise millions of dollars for the Muscular Dystrophy Association. Thousands of dollars are raised each year to benefit children injured by fire with the Aluminum Cans for Burned Children (ACBC) programs. Local 2702 also supports the Virginia Professional Firefighters Burn Foundation.
In 1994, Local 2702's title was changed to the City of Fairfax Professional Firefighters and Paramedic Association. All our members are certified as firefighters and emergency medical technicians. Many have acquired advanced life support certifications as well.
The members of Local 2702 are proud of their long history of serving the citizens of Fairfax. Our efforts of the past, present, and future will ensure the provision of nationally recognized excellence in fire suppression and emergency medical services.
Page Last Updated: Jan 31, 2015 (20:22:05)